This catalogue premiered a new size to present modern collections. The long-standard large catalogue size was thought to be perhaps too bulky and heavy and that many clients would want something smaller to peruse. However, there was also concern that shrinking the dimensions of the catalogue would diminish its perceived value to both buyers and the consignors.
With this new re-working of the collection presentation within smaller parameters, I am thrilled to have alleviated the concerns of art specialists and the consignors of these valuable and beautiful art collections, where the catalogue was not simply minimized to scale, but completely re-designed to honor the new alternative modern catalogue size. I was able to increase the page count, vary the scale of the lots and introduce a different pacing by adding stunning full-page details, allowing the reader to take pause. This final product proves how essential thoughtful design is and how important designing for the specific format is when preparing an innovation on how we present art collections, and thus, improving our ability to honor the art itself.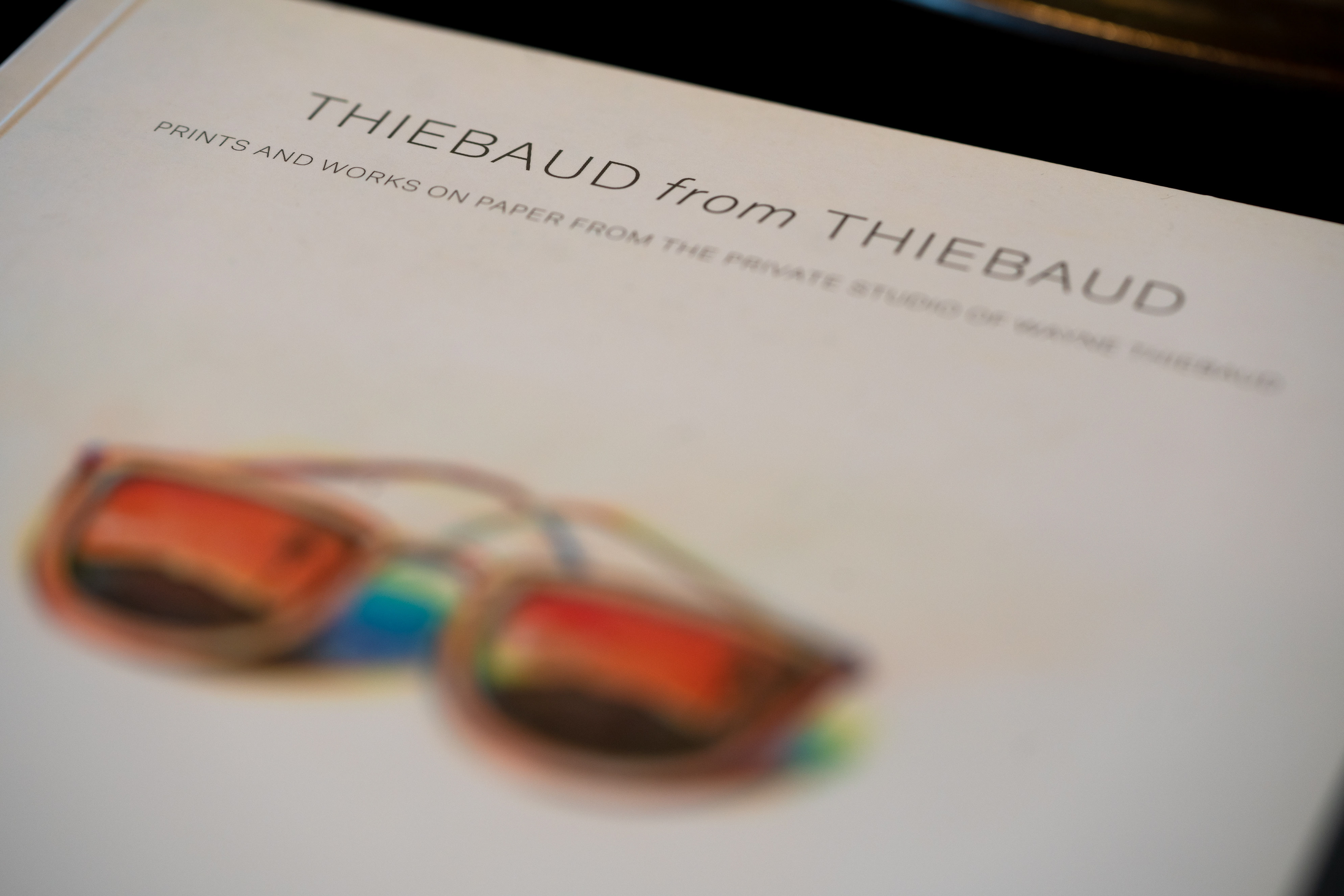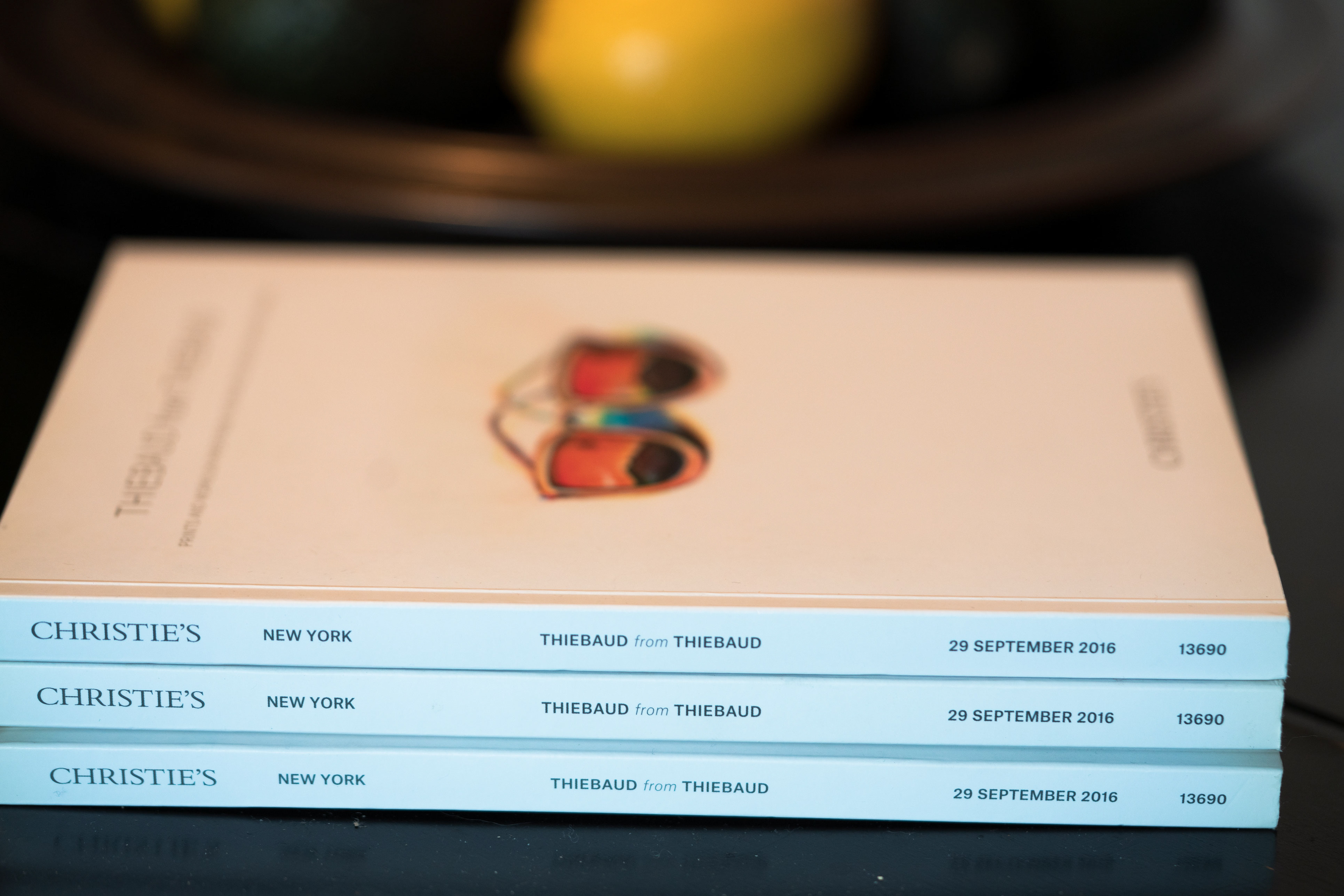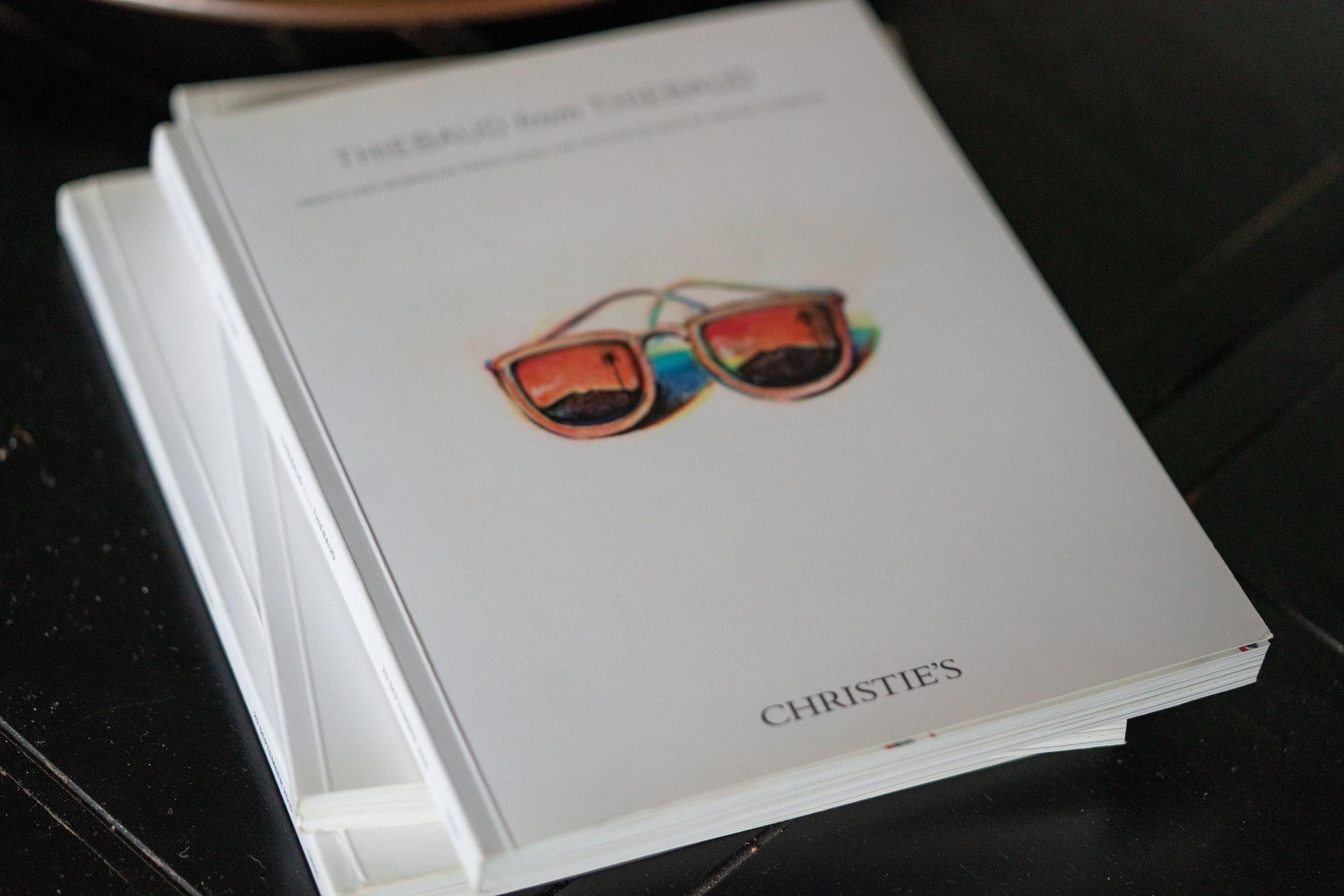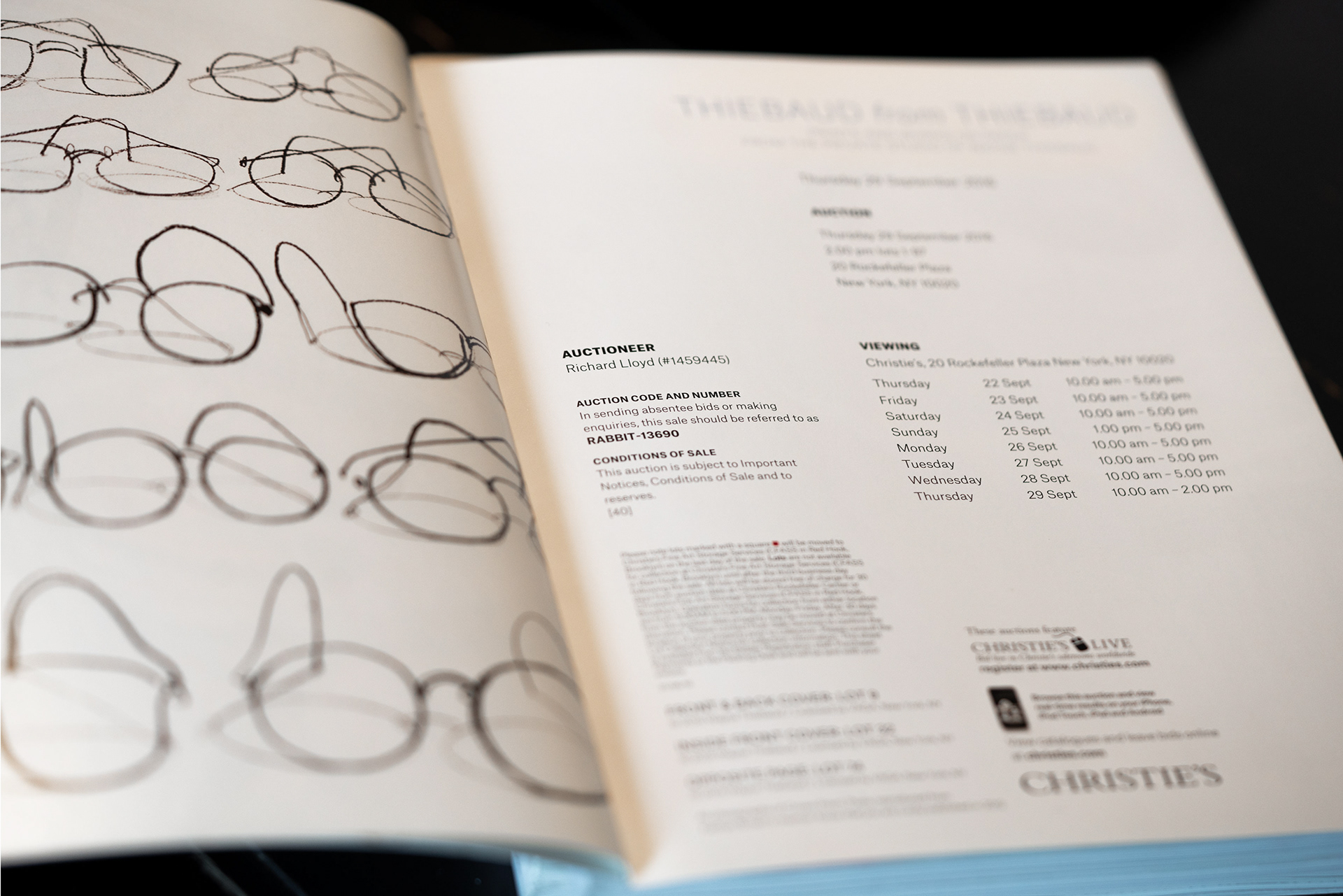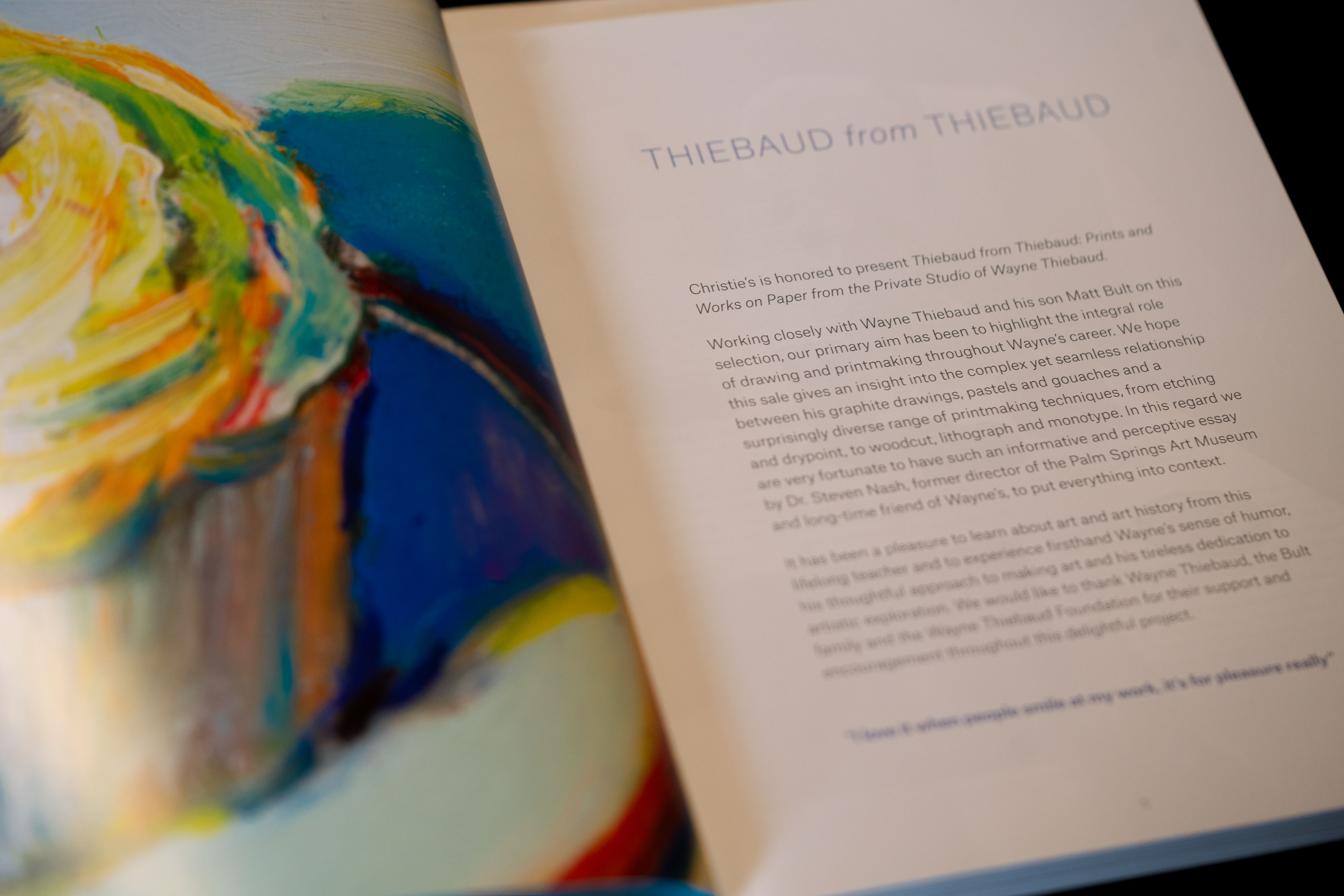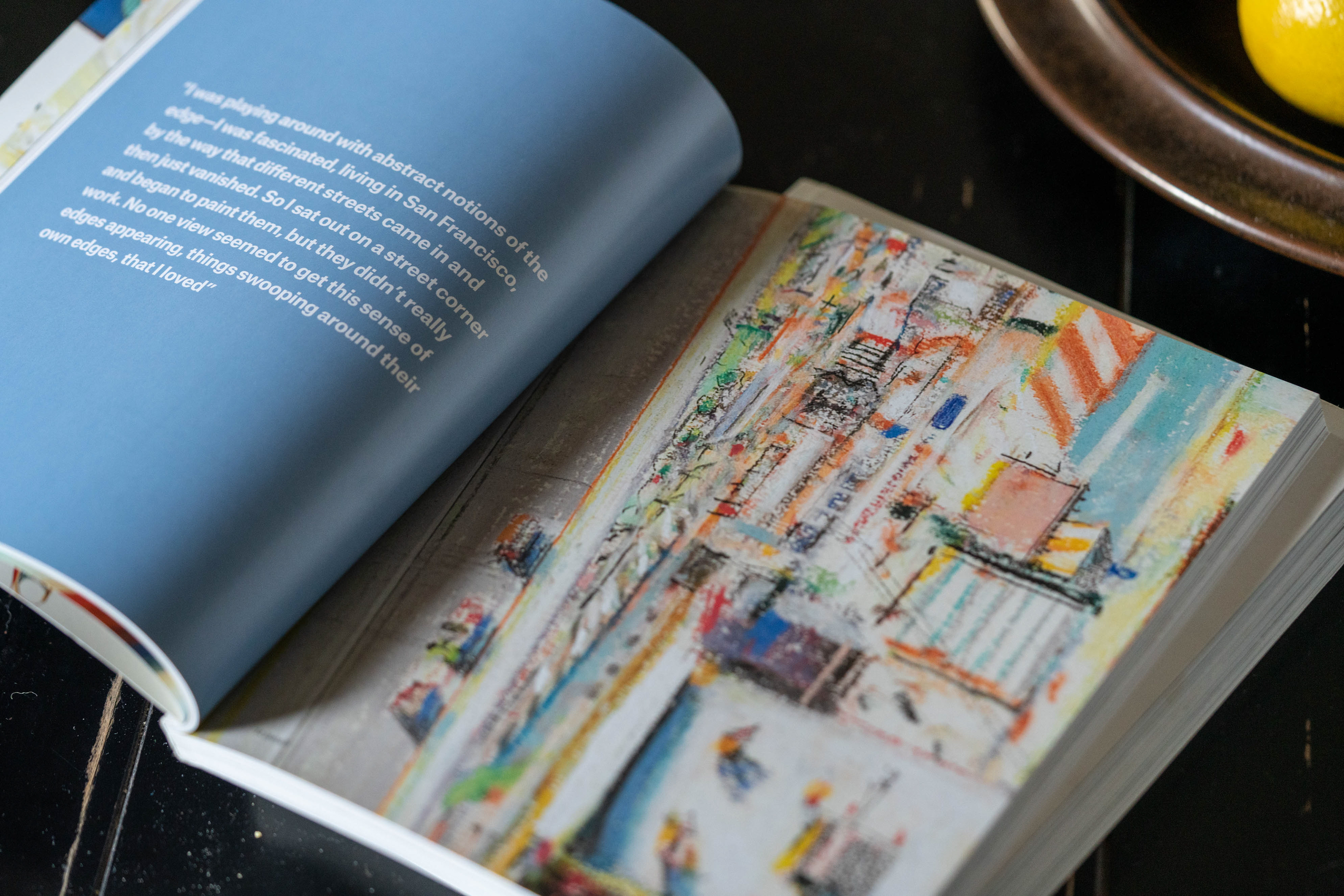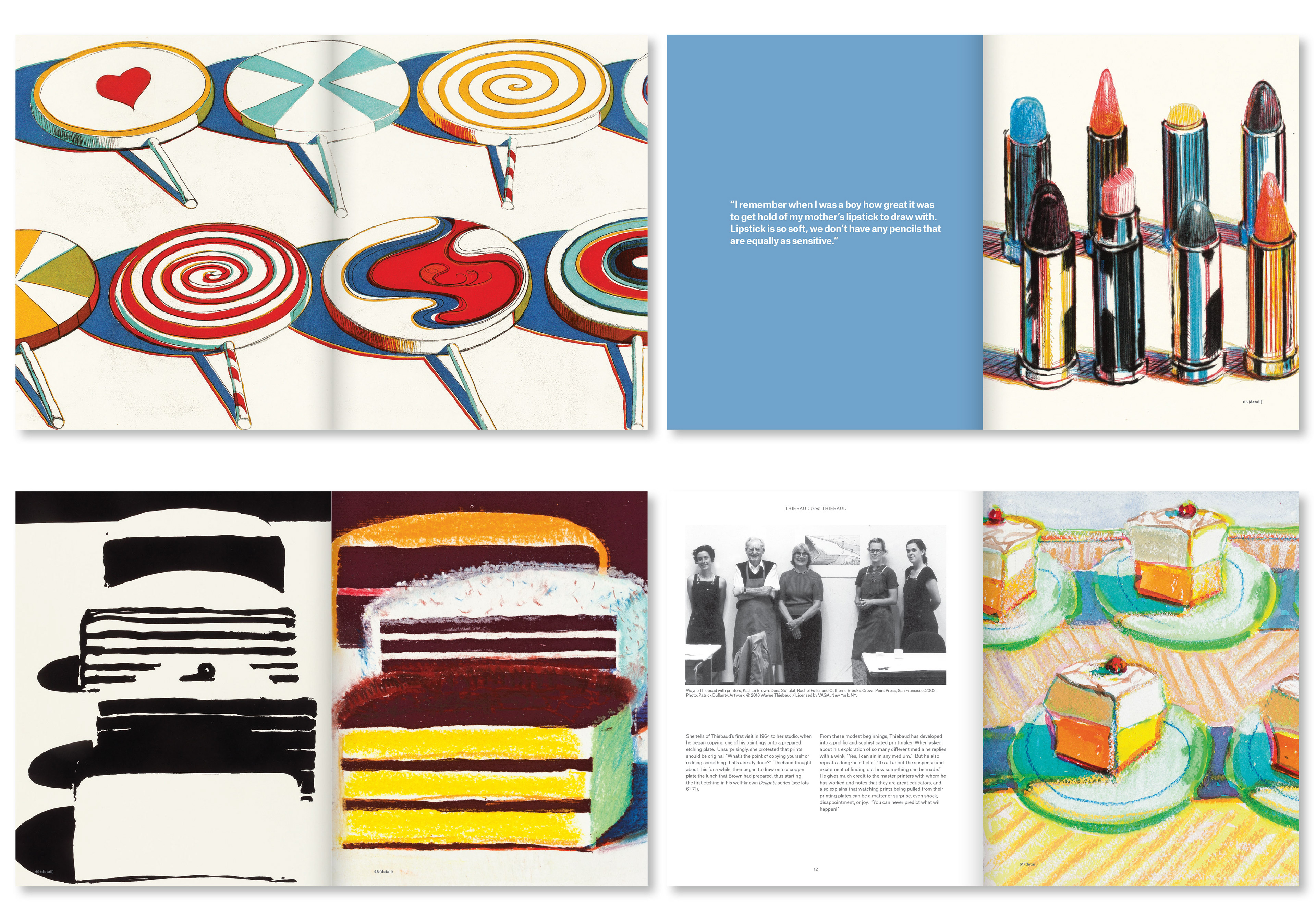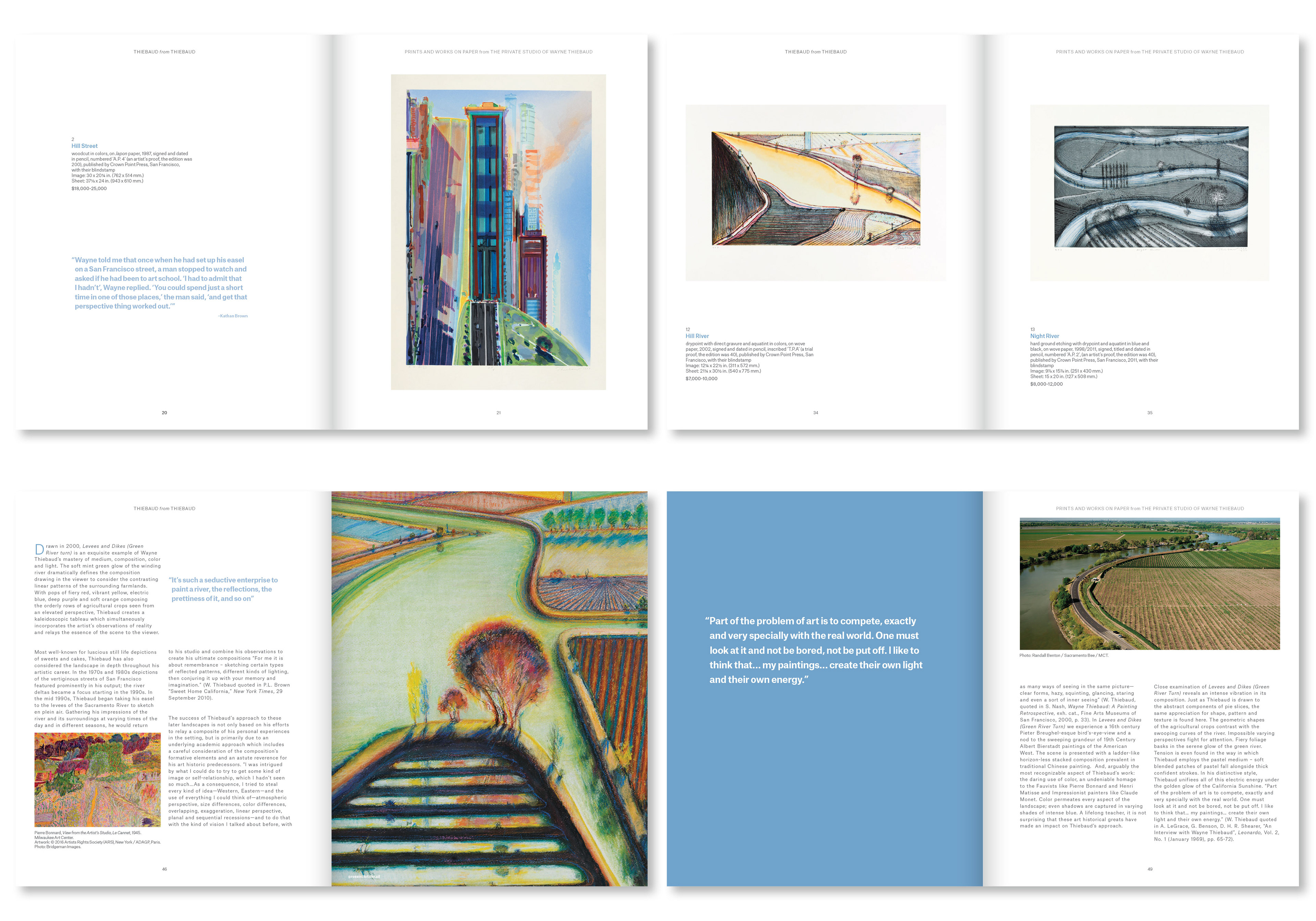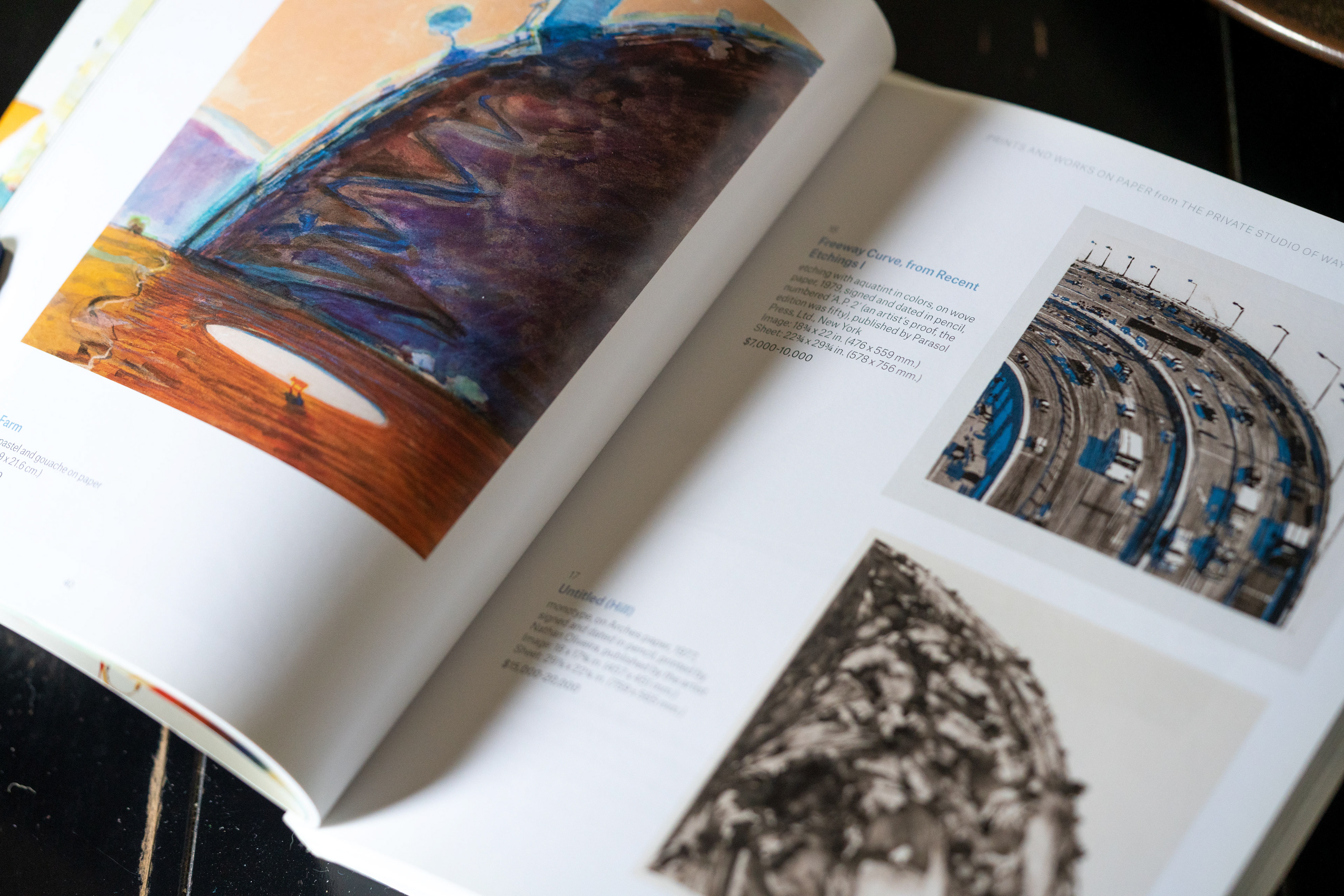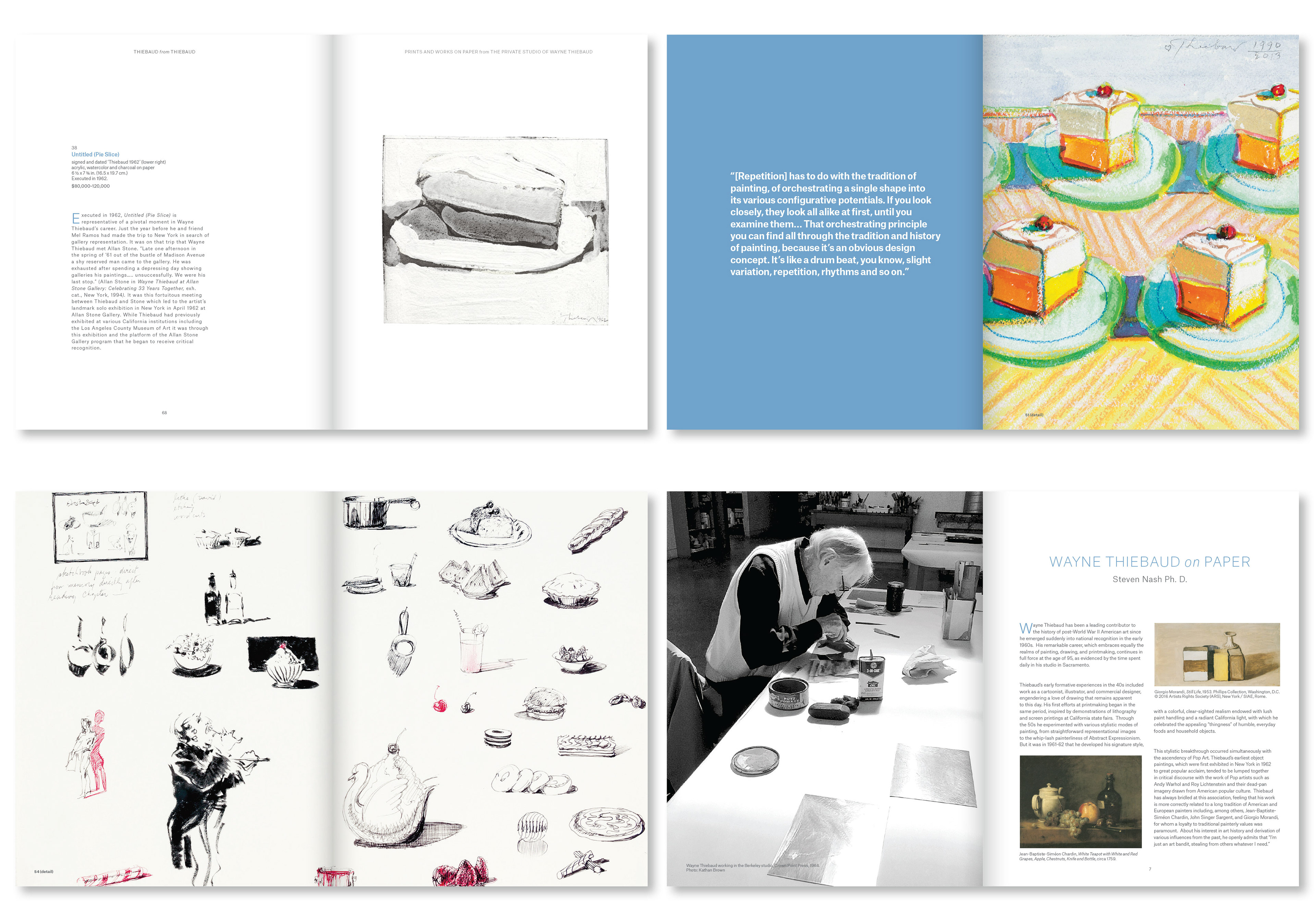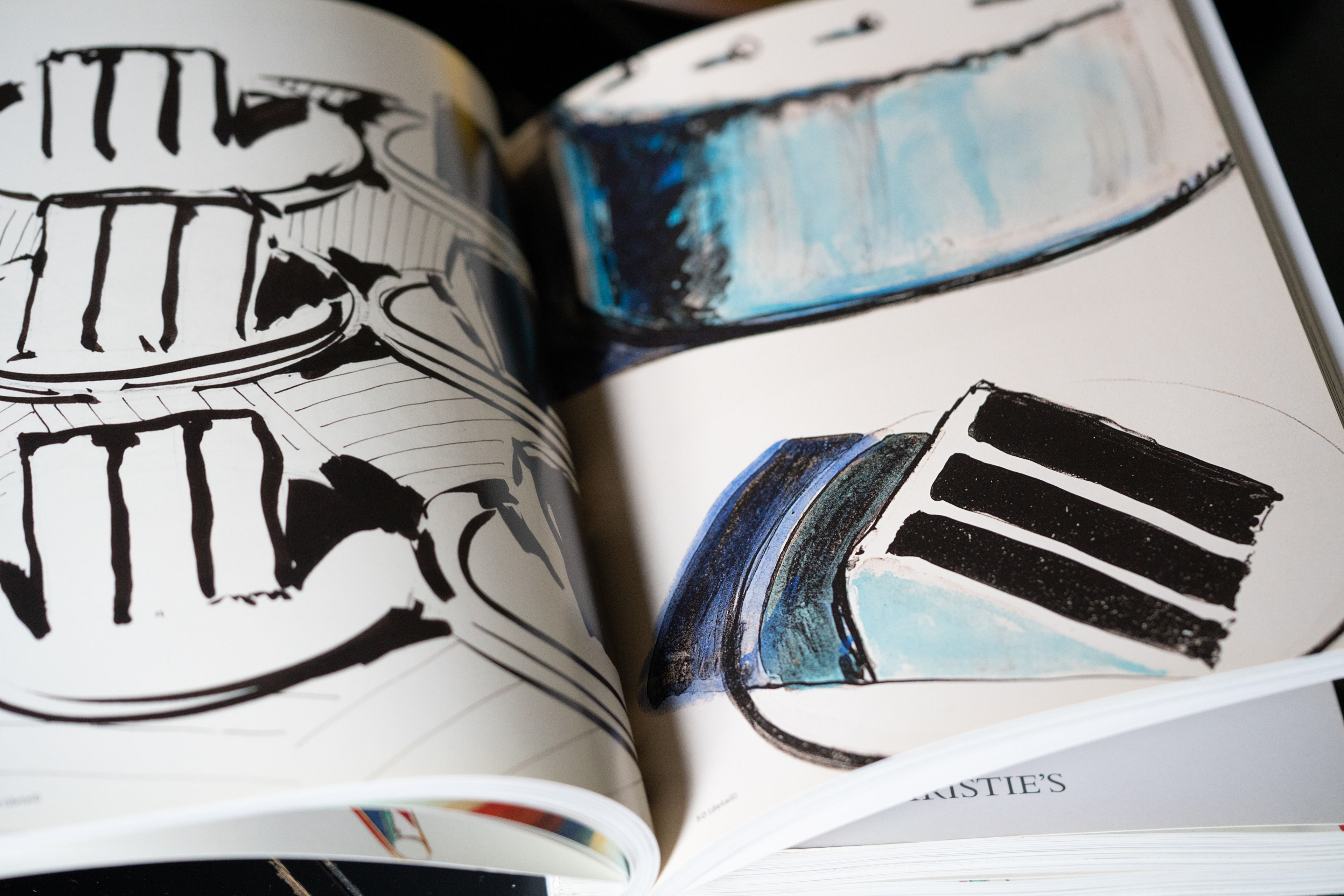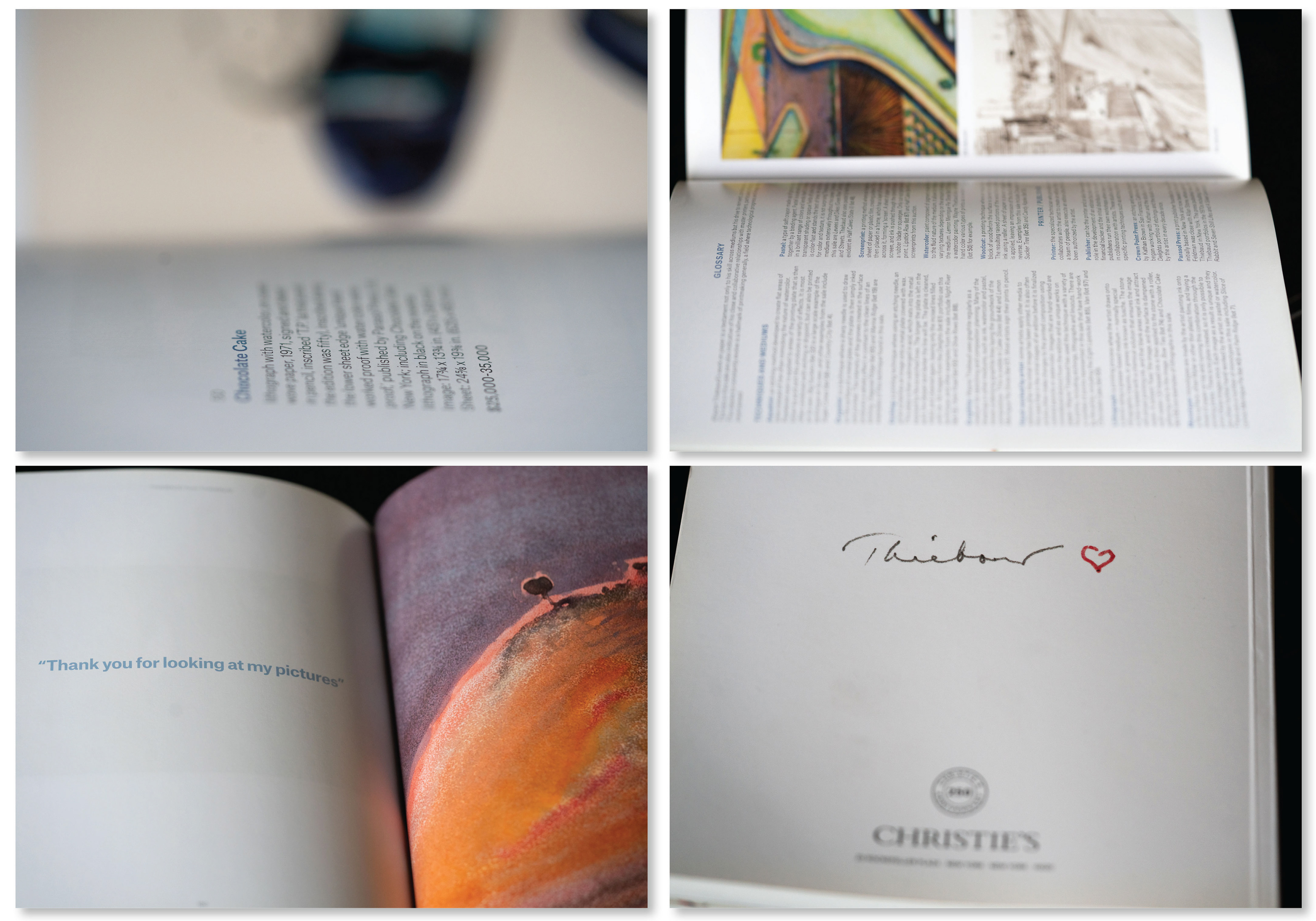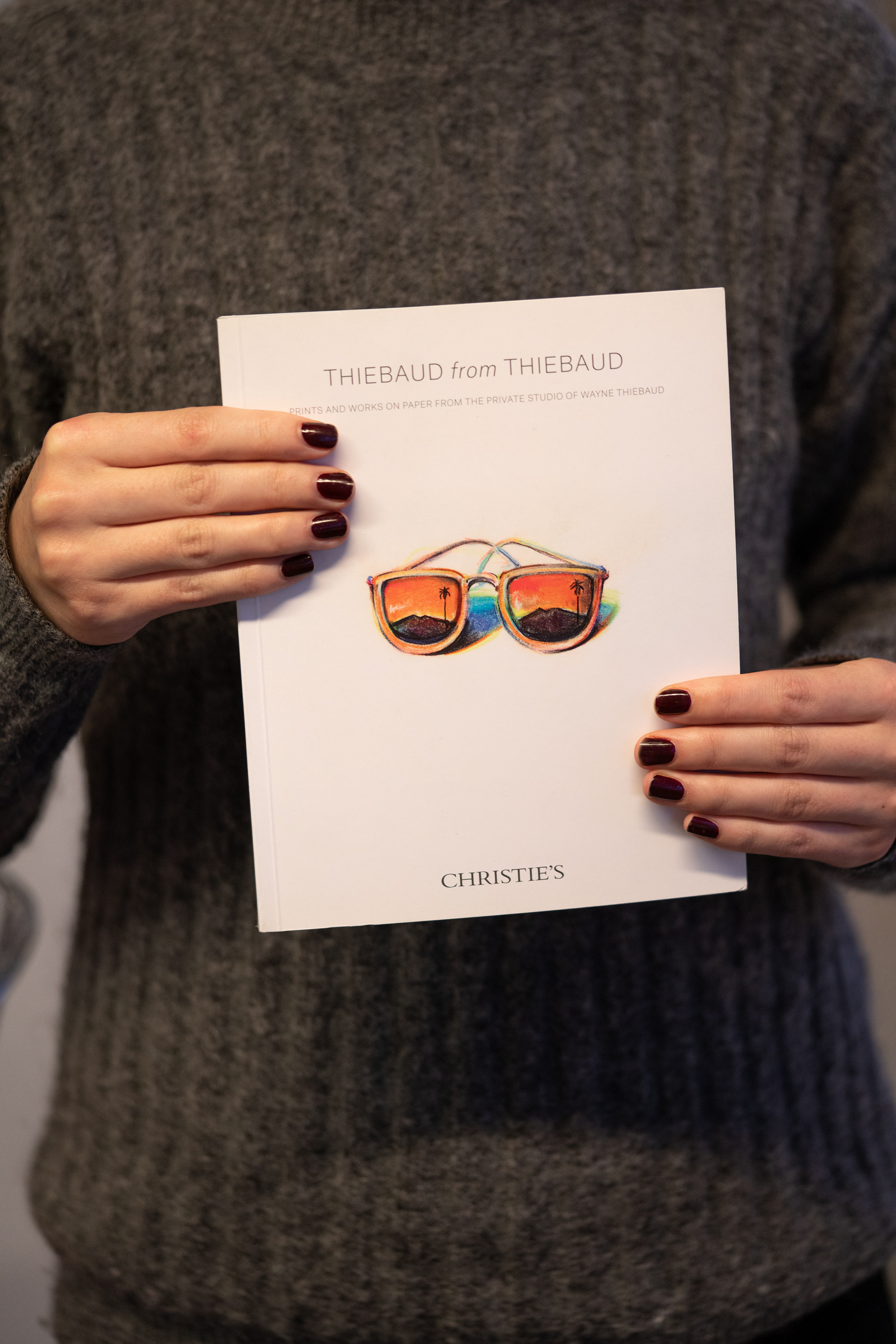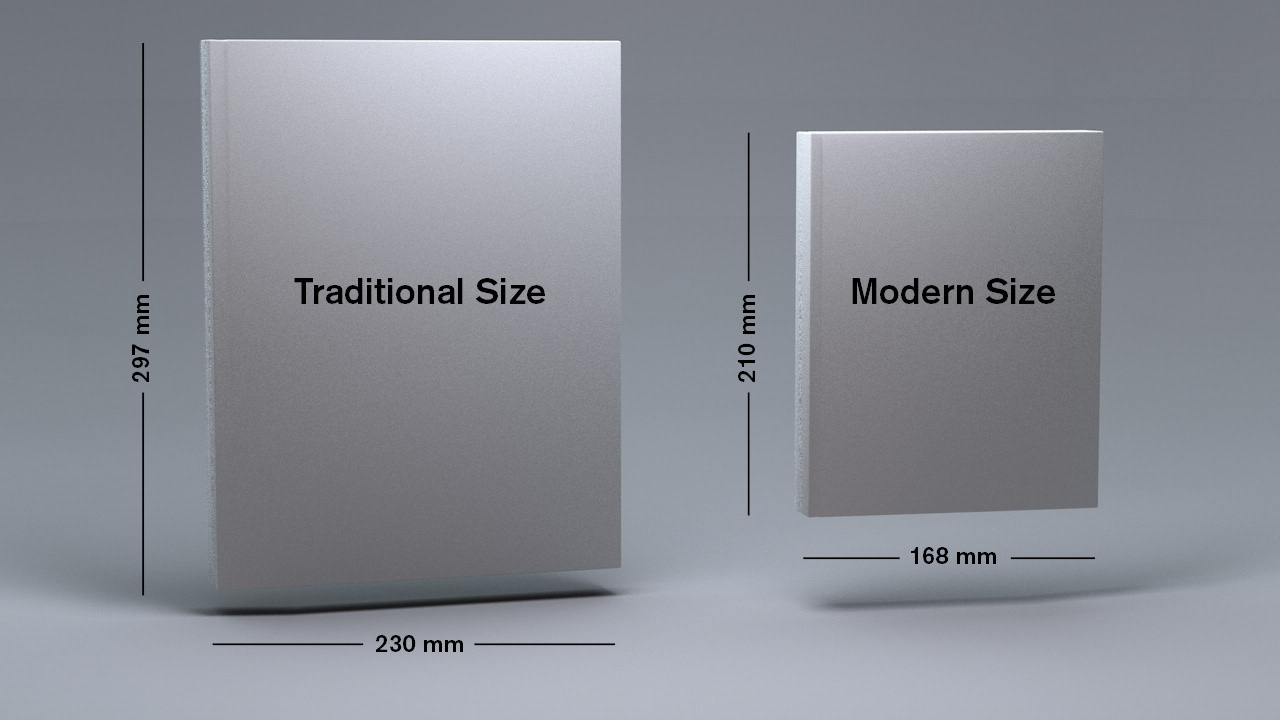 Other examples of the branded sale title in use.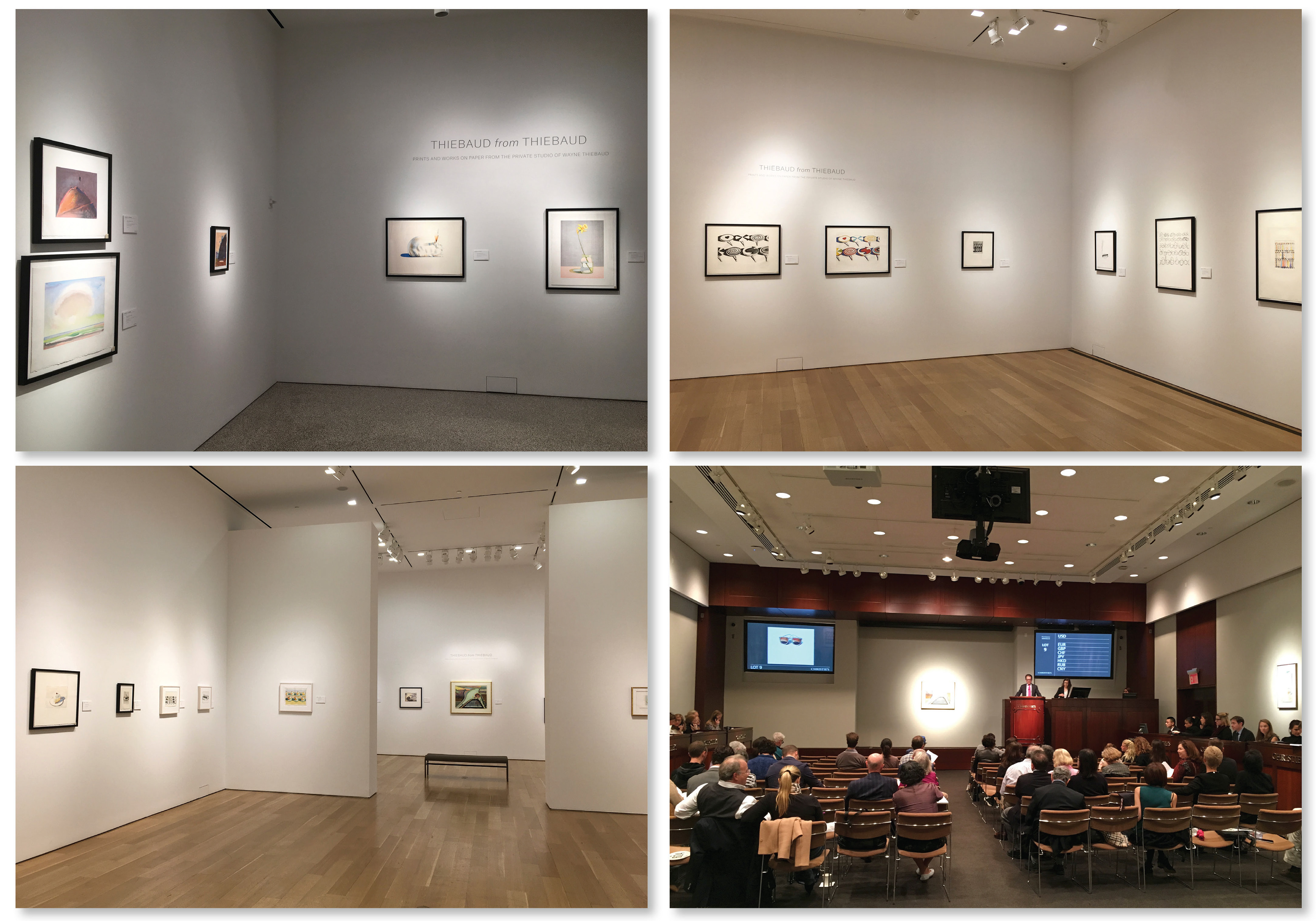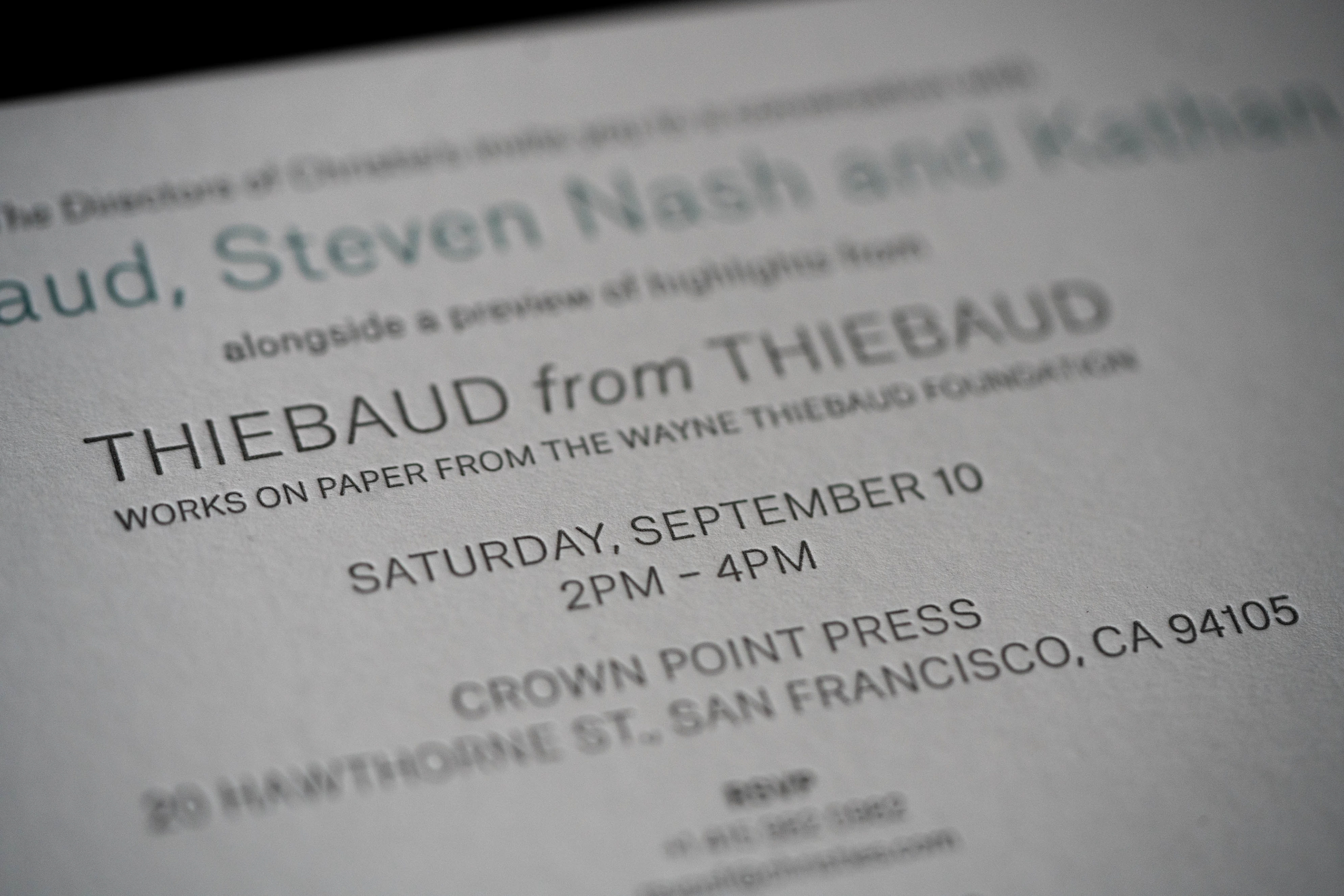 All artwork © Wayne Thiebaud, 2019